Getting from the airport to the center
The way to get from the airport to the centre is described in the following pictures.
* Find the bus sign, and get outside the airport building.
There are 2 places from where you get to the terminal, but the Helsinki Airport is small, so your way to outside should be fairly easy.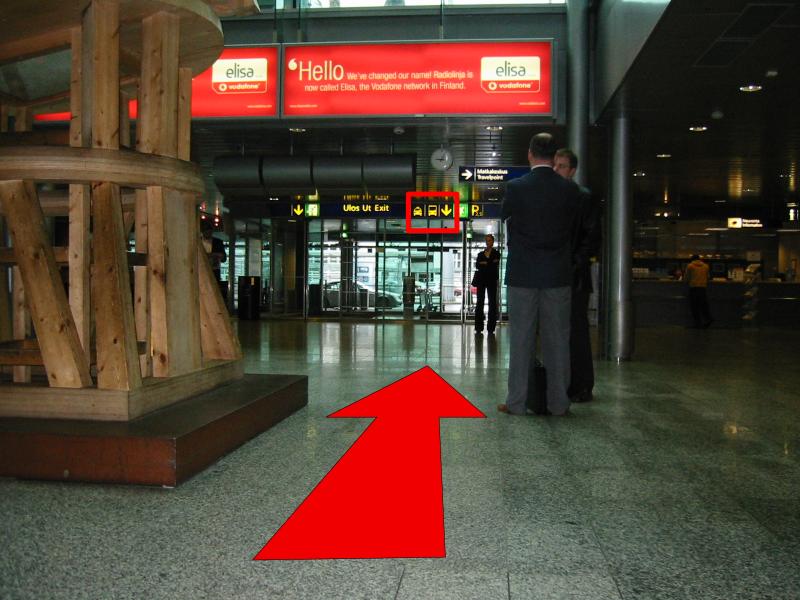 * Look for A bus stop named "1B"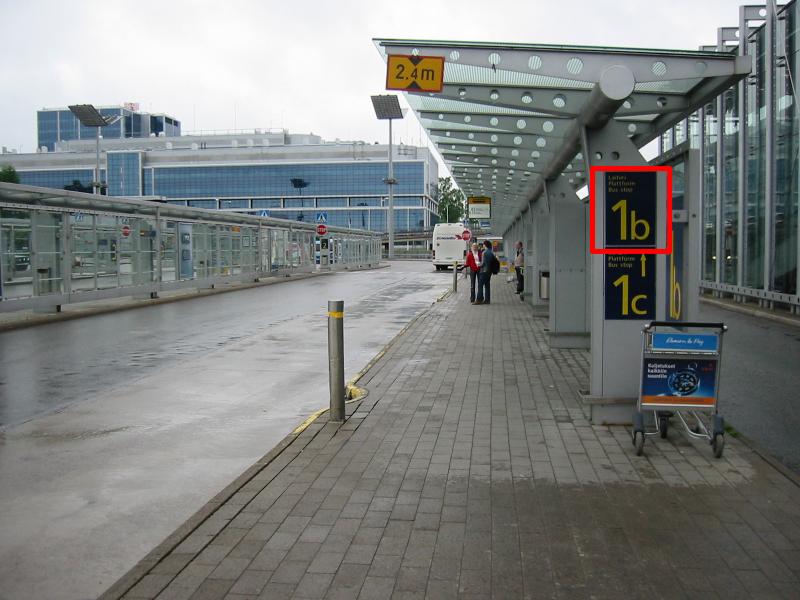 The bus to city center is 615, costs 3.40 €. The ticket is valid for 90min in any public transport in Helsinki area, including the 102 bus to Otaniemi.

615 Timetable, this service is available from 06.00 AM to 01.00 AM around the week.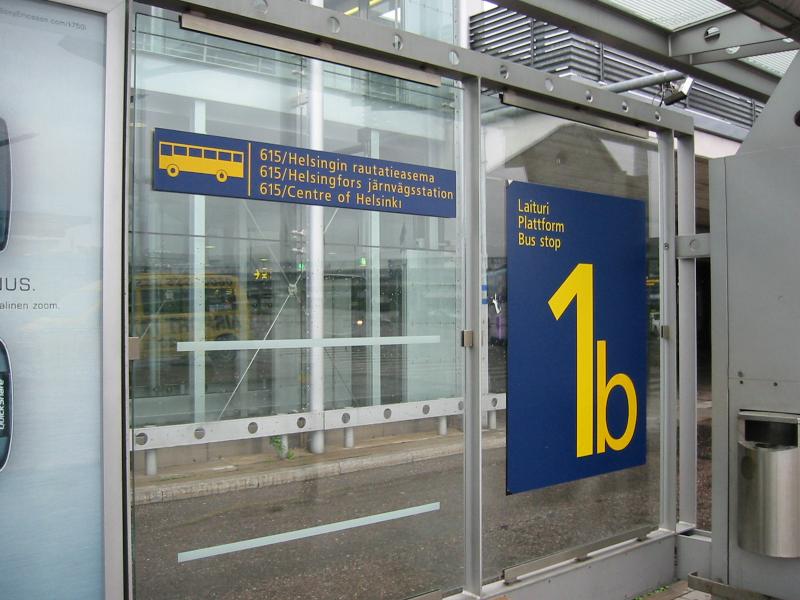 * 615T and 615N are slower than plain 615, but all of them have final stop at railway station.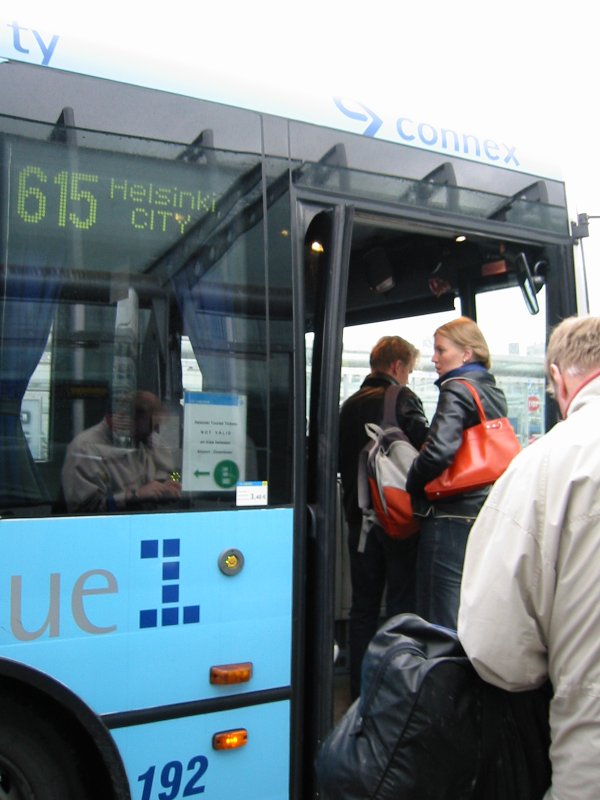 * You will end up at Railway station square, where you can follow our instructions to the bus station.
* As an alternative, you can choose Finnair shuttle, which costs 4 €, and the ticket is not valid on other transports. It is however faster than the 615 series, and takes a bit closer to Kamppi bus station in the City Center.
Taxi to otaniemi costs 20-30€ Tell the cab driver to take you to Otaranta 8.
Note: a cheaper taxi alternative exists in the form of a taxi-bus. Coming out of the baggage claim area, immediately after the large wooden statue, look for the yellow sign of Airport Taxi. Prices start at 20€ one-way for 1-2 people.